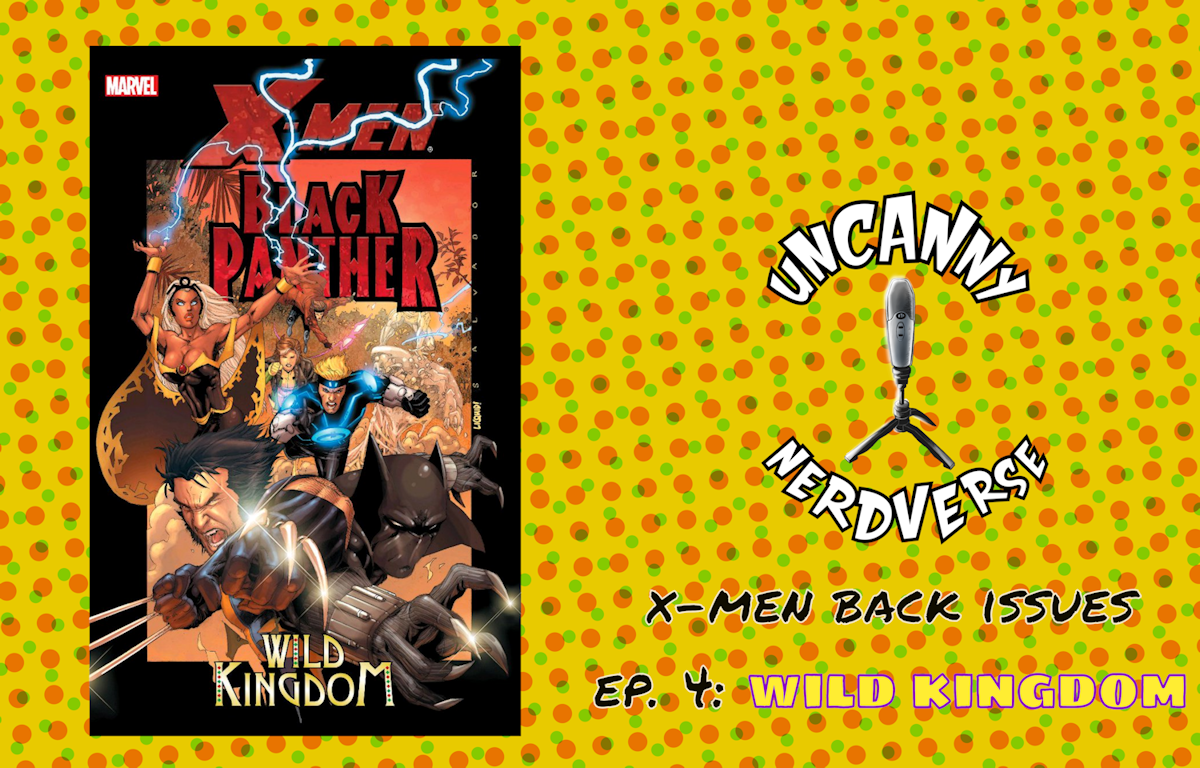 X-Men Back Issues Ep. 4: X-Men/Black Panther: Wild Kingdom
May 29th, 2018 by uncannynerdverse
Coming off our discussion of God Loves, Man Kills. It's going to take a lot to match that skill. This time around Ryan and Allen go back to the days of T'challa & Ororo post marriage. When the bitterness was freshly sour. While there's a great cast of characters and sounds like the greatest crossover ever. The story suffers from many flaws, making it hard to enjoy. Thanks for listening!  
This episode was originally recorded on 4/21/18 for Patreon Early Access. 

Want to support the podcast? Check out our Patreon, here. 
Music by Retcon X 
Follow us on Twitter @UncannyNrdvrs and join the #XMENMONDAY thread every NCBD! 
Subscribe, Rate, and Review us on iTunes, here.
Visit our website here
Email: uncannynerdverse[at]gmail.com
Share
|
Download